Muhammad Hafeez: Not 3D, not 4D but 5D player


All-rounder Muhammad Hafeez has retired from international cricket. Muhammad Hafeez was a domineering cricketer but he was also famous for his outspokenness and honesty.
sawaal.org
sawaal.org sawaal.org
sawaal.org
sawaal.org
sawaal.org
sawaal.org
sawaal.org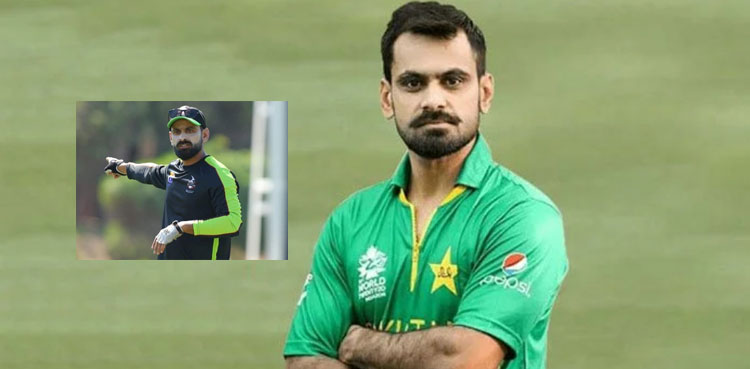 That is why in our eyes Muhammad Hafeez was not a 3D, not even a 4D but a five D player. Great fielder, great batsman, great bowler. This was his skill in cricket, besides the great knowledge of the game of cricket added another dimension to his personality. He treated his juniors and teammates so much in every way that people started calling him a professor.
Hafeez also loved to tell the truth. That is why he has never been in the good books of the PCB elite. He also complained about this in his press conference. Mohammad Hafeez says that in 2016, when the players involved in fixing were returning, they announced not to play in protest. To which the then chairman PCB Shahriar Khan replied that those involved in fixing have completed their sentence, they will play cricketers, you have to decide whether you want to play with them or not. Hafeez says he was saddened by the chairman's statement. It was the worst time of his career when he was rumored to be out of the team. But they have no regrets. He says he has always lived with his head held high and is still honorably announcing his retirement from international cricket.
Mohammad Hafeez and current chairman PCB Rameez Raja have also been at loggerheads. After the 2019 World Cup, Rameez Raja had advised not to select Hafeez and Shoaib Malik. Hafeez disliked Rameez Raja's analysis. He stated at the time that Rameez Raja's thinking about cricket was less than that of his 12-year-old son.
Mohammad Hafeez was also angry with Rameez Raja for releasing him in the category for PSL 7, which was also felt by the Chairman PCB. That is why when Mohammad Hafeez met the Chairman Cricket Board on Friday, Rameez Raja thought that Hafeez wanted to talk to him about the category, but he was surprised when Hafeez informed him of his decision to retire.
Muhammad Hafeez asked Rameez Raja to play with dignity all his life. He cherishes his honor and dignity and at the same time he wants to separate himself from international cricket. Chairman PCB and Rameez Raja appreciated the decision of cricketer Hafeez and wished him well.
Hafeez had retired from Test cricket in 2018. Hafeez represented Pakistan in 218 ODIs, 119 T20s and 55 Tests. Hafeez led the national team in all three formats. The all-rounder led the national team in one Test 2 ODIs and 29 T20 Internationals. Also of
Muhammad Hafeez played cricket for Pakistan for 18 years in which he played three World Cups and 6 T20 World Cups. He was also part of the 2017 Champions Trophy winning team. He was also banned for a year for questionable bowling action.
Muhammad Hafeez played many memorable innings in his 18-year career. The smoky half-century in the final of the Winning Champions Trophy is one of his memorable innings. Represented Pakistan in 2007, 2011 and 2019 World Cups. Apart from 2009, all T20 World Cups were also played.
After his illustrious journey with the national cricket team, Hafeez will now appear on the cricket field.