Severe cold wave in China, snowfall affects daily life
BEIJING: (SAWAAL) - A severe cold wave has engulfed China, with daily life badly affected by snowfall in the central and eastern regions.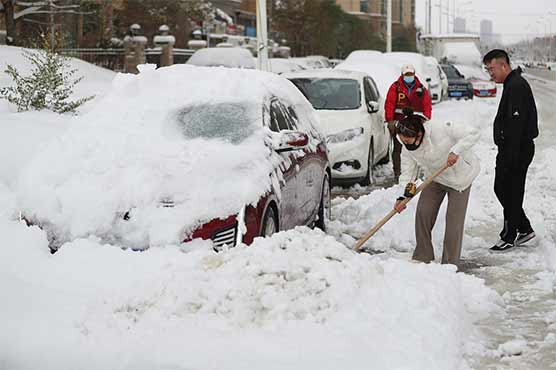 Snowfall disrupted traffic, disrupted communters, and reduced some facilities to emergency only staffing. In Shandong Province, the Meteorological Department issued a "yellow alert" and instructed citizens to take precautionary measures when leaving their homes.
More snow and rain is also forecast for the next few days
SAWAAL.ORG